Welcome to our website!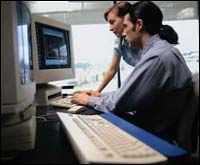 Welcome to Minuteman Press of Huntington, WV. To get help on your next project or to place an order, visit our Customer Service Area. Visit our Products & Services area for a list of some of our products and services. For software downloads and answers to common printing questions, visit our Resources & Support area. To learn more about us, browse our Company Information section.
We hope you enjoy your visit to our site. If there is anything we can do to further improve your experience, please let us know. We are always looking for ways to better serve our customers.
Please feel free to call or email us with any questions you may have. After 23 years in the industry, we probably have the answer!